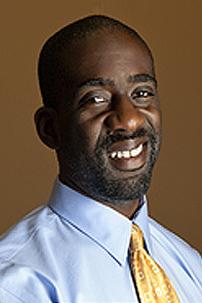 Dr. Tutankhamen Pappoe
MD
Board certified in physical medicine and rehabilitation with a subspecialty in pain medicine, Dr. Tutankhamen Pappoe specializes in spinal care, pain management and the treatment of sports injuries through functional and applied biomechanics, non-surgical orthopedics, postural restoration and the study of tri-planar motion.

Licensed in Arizona, California and New York, Dr. Pappoe earned his Bachelor of Science in molecular biophysics and biochemistry from the prestigious Yale University, where he competed as a track athlete, before continuing to the George Washington University School of Medicine to earn his medical degree. He received intern training at the University of Medicine & Dentistry of New Jersey and served as a research fellow with Kessler Sports Medicine Institute in preparation for his residency with the internationally-acclaimed Mount Sinai Hospital Center.

Dr. Pappoe is a current member of the American Academy of Physical Medicine and Rehabilitation, Physiatric Association of Sports, Spine and Occupational Rehabilitation, National Strength and Conditioning Association, North American Spine Society, International Spine Intervention Society and the American College of Sports Medicine.