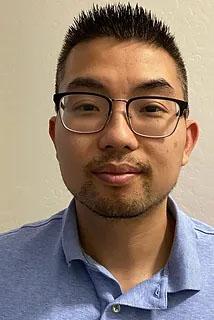 Khoa Pham is a Family Nurse Practitioner. He graduated from Arizona State University with a Bachelor of Science in Biomedical Engineering and Bachelor of Science in Nursing at Arizona State University. In 2016, Khoa received his MSN from the Grand Canyon University.

In the beginning of Khoa's nursing career, he worked with the underserved population as an RN Supervisor at a crisis recovery unit. With a background in mental health, Khoa puts a strong emphasis on holistic health. Khoa enjoys educating patients on how to prevent injury, treating pain, and living with chronic pain.

When Khoa is not working, he loves spending time with his family – especially with his two dogs, Bae and Tae. Khoa is also a sports fanatic with a love for football, basketball, baseball, and soccer. He is a certified die-hard Cardinals fan.