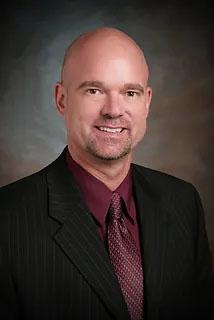 Dr. Paul A. Meyer has been a licensed psychologist for 24 years and completed his Doctoral training at the Minnesota School of Professional Psychology. He is licensed as a psychologist in Arizona and Florida.

With a wide range of experience Dr Meyer has training and experience including working with Severely and Persistently mentally ill patients, Chemical Dependency, Pain Management, Psychological Assessment, and specializes in Health Psychology as he has worked in major hospital systems for the past 18 years.

Dr Meyer is certified in Eye Movement Desensitization Reprocessing (EMDR) and Accelerated Resolution Therapy (ART), both very effective treatments for Post Traumatic Stress Disorder, Substance Abuse, and Mood Disorders. Dr. Meyer also received specialized training in Chemical Dependency and Dual Diagnosed patients. He has worked in administration and participated in several peer reviewed research projects, but truly loves the work of a clinician. His theoretical orientation is eclectic with an emphasis in Cognitive Behavioral Therapy.

Born and raised in Wisconsin, Dr. Meyer is an avid Green Bay Packers fan and enjoys playing soccer and running marathons.